Rocketry and the aeronautical velocity challenge (unit 2)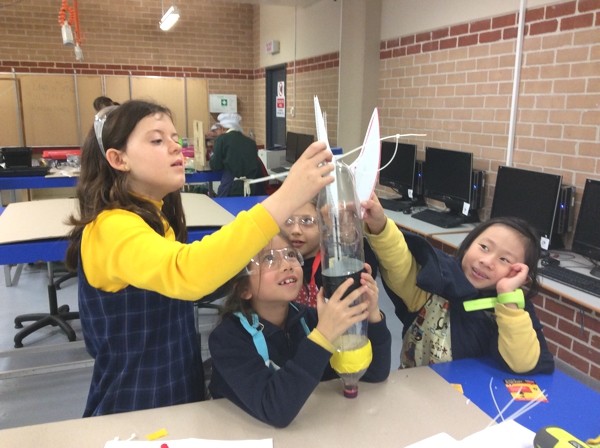 Unit 2 is designed to build on their prior knowledge and skills as they delve into the world of rocketry. The girls work in groups of 4 to complete a project-based learning task around bottle rockets. Their goal is to design a bottle rocket that can go the furthest distance, consistently.
To bring a real-world aspect to their learning, each team is entered into the aeronautical velocity challenge. Here the girls will compete against other teams from across the Sydney region with the goal of making it to the regional finals at Wollongong University.
As part of the competition, teams are given 40 minutes to construct their bottle rocket. They are then allowed two test launches before returning to the workroom to modify their rockets. With only 20 minutes to modify, the girls have to work quickly in order to be ready for the final launches.